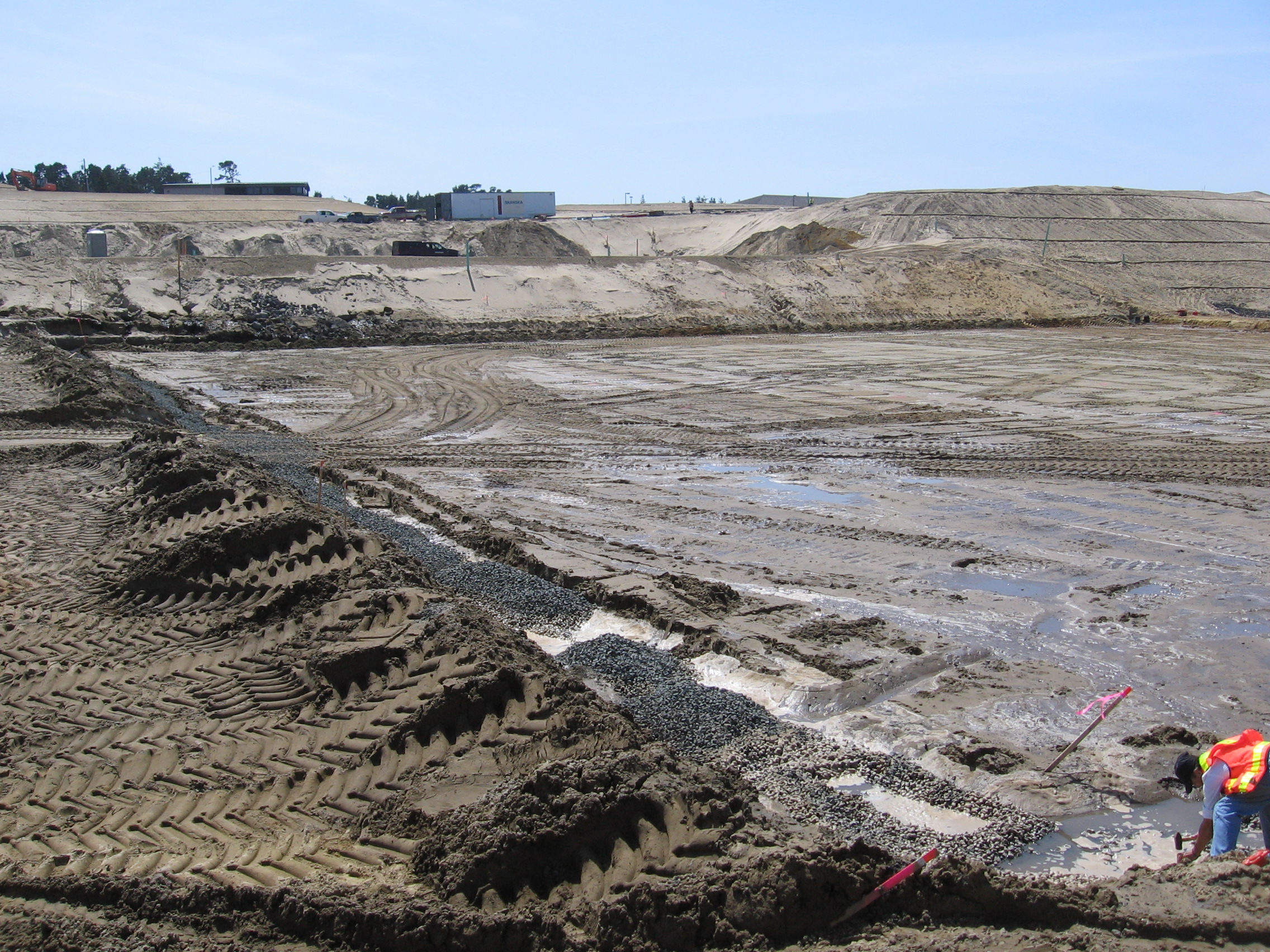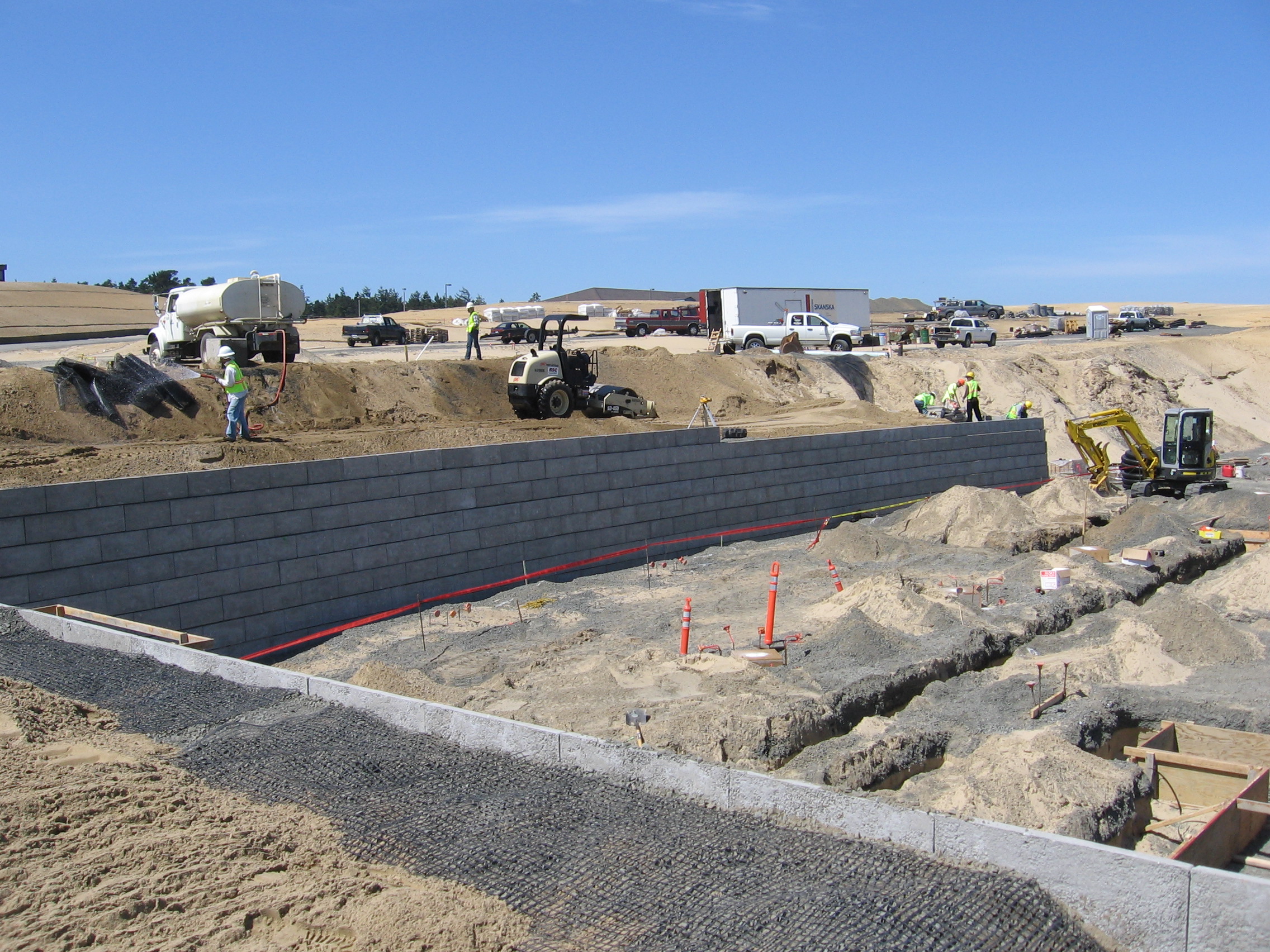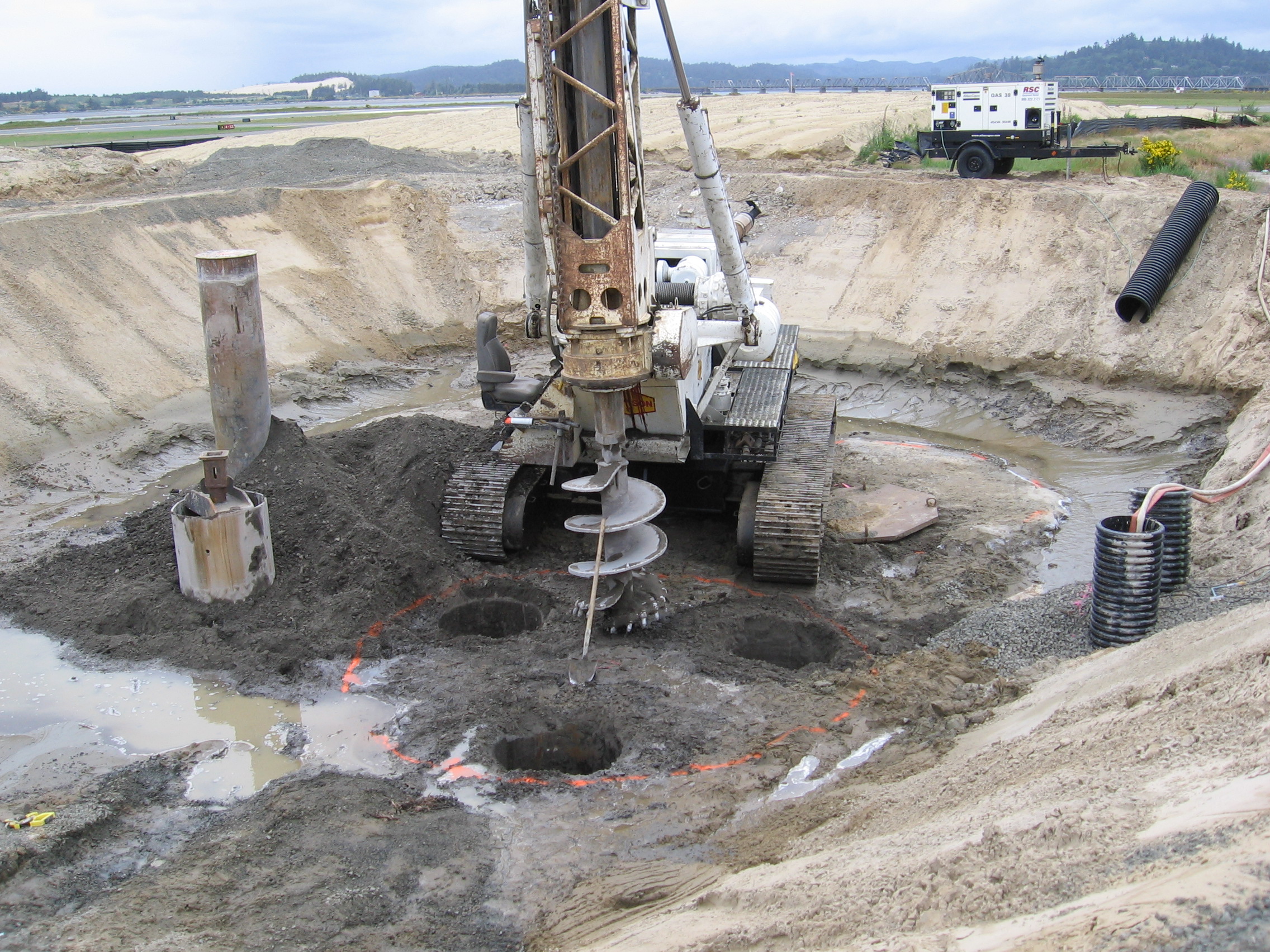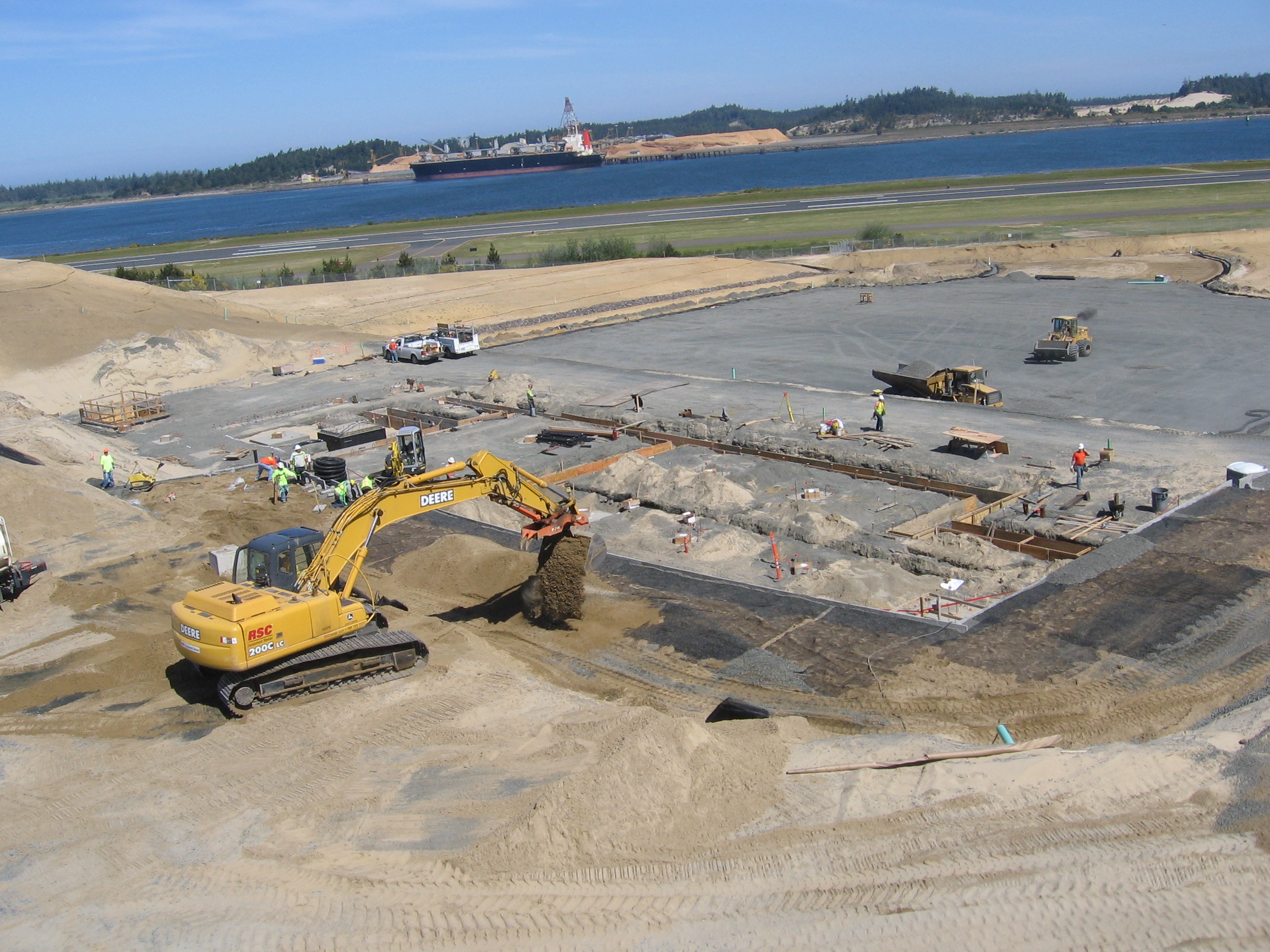 DESCRIPTION: In 2008, construction of a new terminal facility was completed at the Southwest Oregon Regional Airport (SWORA) in North Bend. The facility includes a 3‑story terminal building with a 37,000 SF footprint, an air traffic control tower, an aircraft apron, parking lots, and associated roadways.
The original terrain sloped to the north and elevation changes across the facility were as great as ±60 feet. Grading for the facility required cuts up to ±35 feet deep in the terminal building area, and cuts up to ±20 feet deep for the parking lot and apron areas. Shallow ground water was a key geotechnical issue for the building and adjacent apron. The new terminal is supported on shallow spread footings. The adjacent tower location was underlain by loose liquefiable sand. Jet grouting was used to mitigate the liquefaction risk for this structure.
SERVICES: Foundation Engineering's work scope included field exploration, laboratory testing, engineering analyses, and development of recommendations for site preparation and foundation design and construction. A site-specific seismic hazard study was also completed. Foundation Engineering also provided field observation and technical support and consultation during construction.
Foundation Engineering has completed geotechnical investigations for numerous other SWORA projects including: safety zone improvements and recommendations for associated wetland mitigation sites in 2001, slope consultation in 2006, and an extension of Taxiway C and recommendations for an associated wetland mitigation site in 2006.