Project of the Year Award from the Oregon Chapter of the American Public Works Association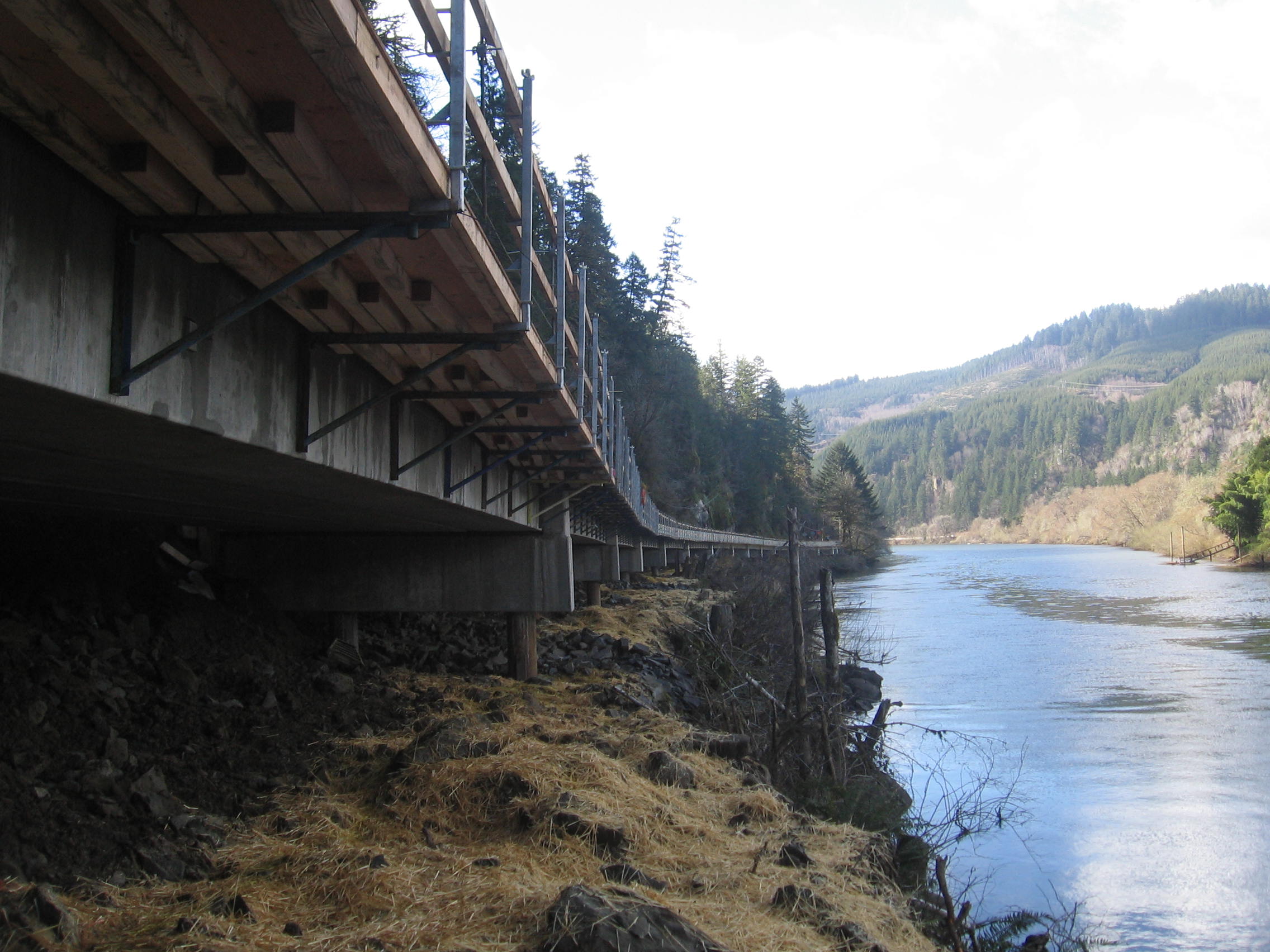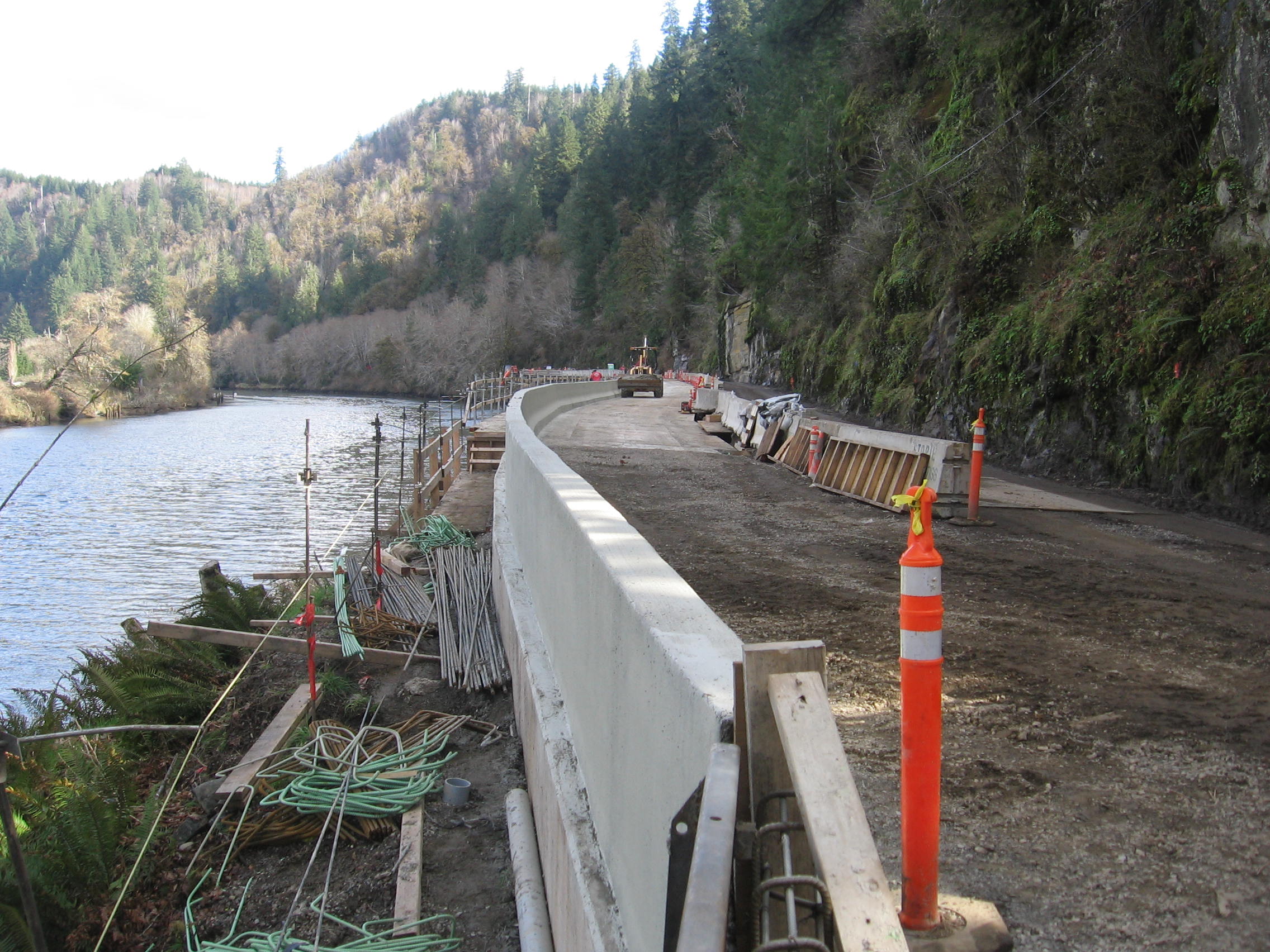 DESCRIPTION: Lane County replaced a failing ±1,120‑foot long retaining wall on Sweet Creek Road near Mapleton. This section of Sweet Creek Road occupies a narrow cut/fill bench at this location between the Siuslaw River and a massive sandstone outcrop.
SERVICE: Foundation Engineering completed a geotechnical investigation for the project, which included 20 borings and 51 geoprobes to evaluate the subsurface conditions, obtain bedrock core samples, and map the bedrock surface. The depth to bedrock varied considerably along the length of the project. A soldier pile wall with concrete lagging and piles drilled-and-concreted into the bedrock was selected for sections of the alignment. The new wall was to be tied-back with drilled-and-grouted anchors, where required based on the lagged depths. A pile-supported bridge with the piles drilled-and-concreted into rock was selected, where the bedrock was deep and more highly weathered.
A key design consideration was the need to maintain one open lane for traffic throughout the construction. The presence of abundant large boulders in the embankment, unstable ground and the highly variable bedrock depths also made foundation construction and shoring challenging. In consultation with the contractor and owner, the design was modified during construction. The modifications replaced the taller sections of the proposed wall with additional bridge spans. Ultimately, a 1,080-foot long, 15‑span, bridge was constructed, the soldier pile wall length was reduced to ±40 feet, and all of the tie-back anchors were eliminated. The project was completed ±8 months ahead of schedule.