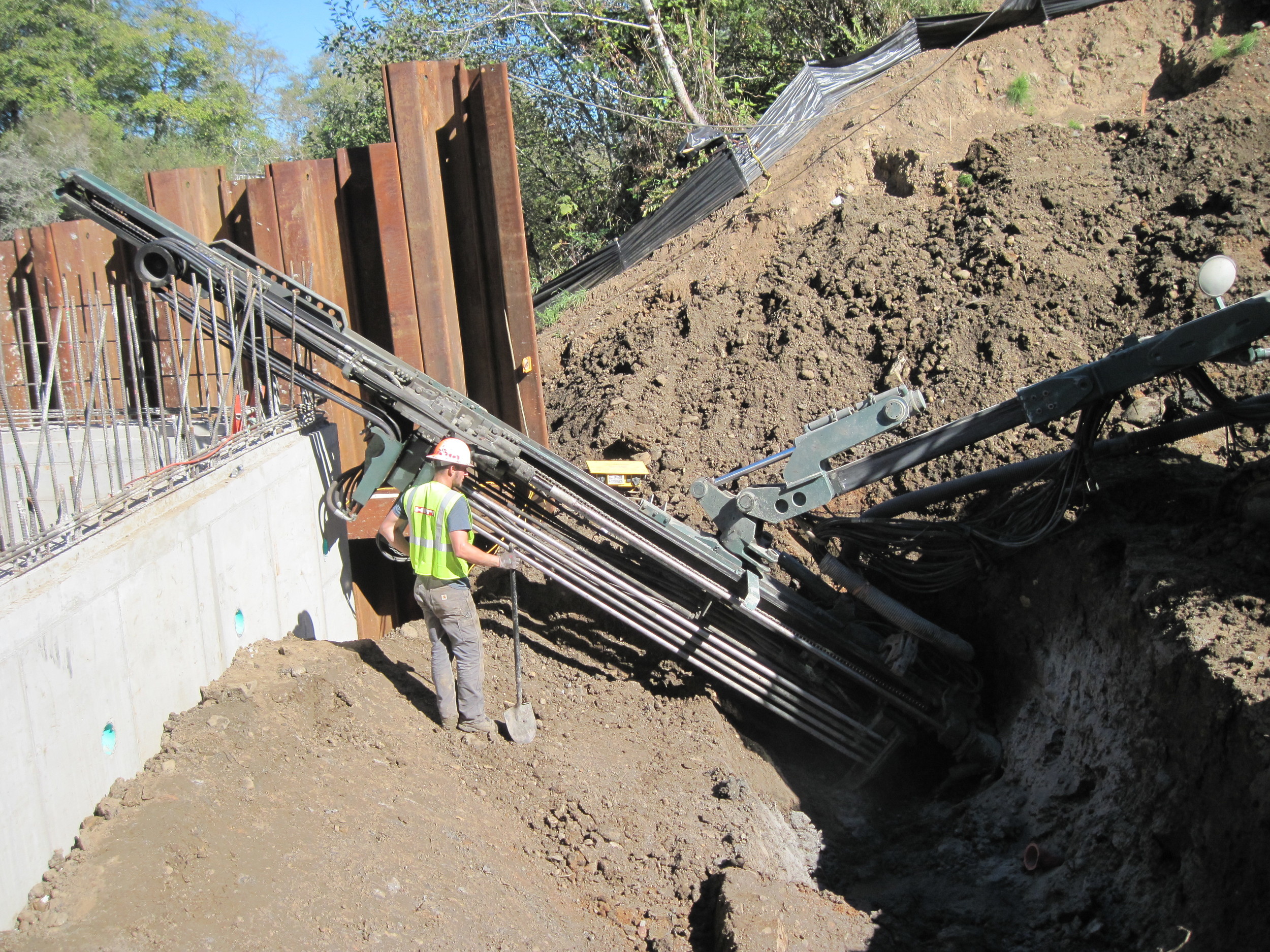 DESCRIPTION: The City of Toledo originally planned to make improvements to its existing intake structure on the Siletz River, near Siletz, Oregon. Foundation Engineering visited the site to observe the conditions and provide a geotechnical proposal for the proposed improvements. On site, Foundation Engineering documented the presence of a large landslide that had recently occurred primarily on the adjacent property to the west. The landslide was beginning to adversely impacting the City's facility. Based on the conditions, it was determined the intake facility would need to be moved.
SERVICES: Foundation Engineering completed a site reconnaissance and exploratory drilling to evaluate an alternative intake site upstream. Subsequently, Foundation Engineering completed analysis and provided geotechnical design and construction recommendations for the new intake facility. The new facility will include a ±38‑foot tall wet well supported on a ±25‑foot wide by ±31‑foot long slab extending below the river elevation. A concrete access platform will extend from the wet well to the top of the river bank to the southeast. The access platform will be supported by a spread footing. Drilled and grouted tie-back anchors will be used to provide lateral support for the tall intake structure. A new ±330-foot long access road will also be constructed.
The new intake facility is under construction. Foundation Engineering has been providing periodic construction observations and consultation during the foundation preparation, anchor installation and earthwork.