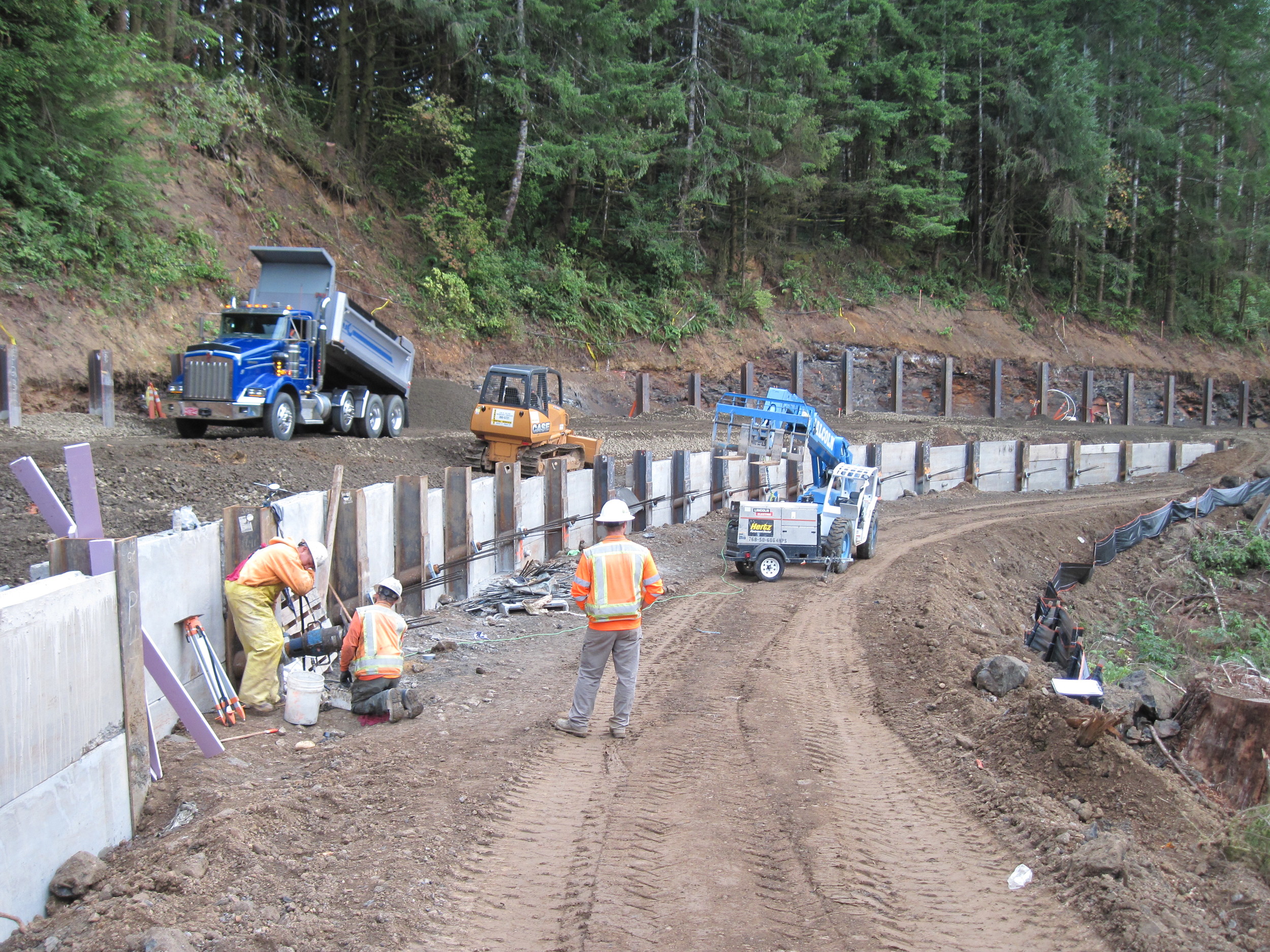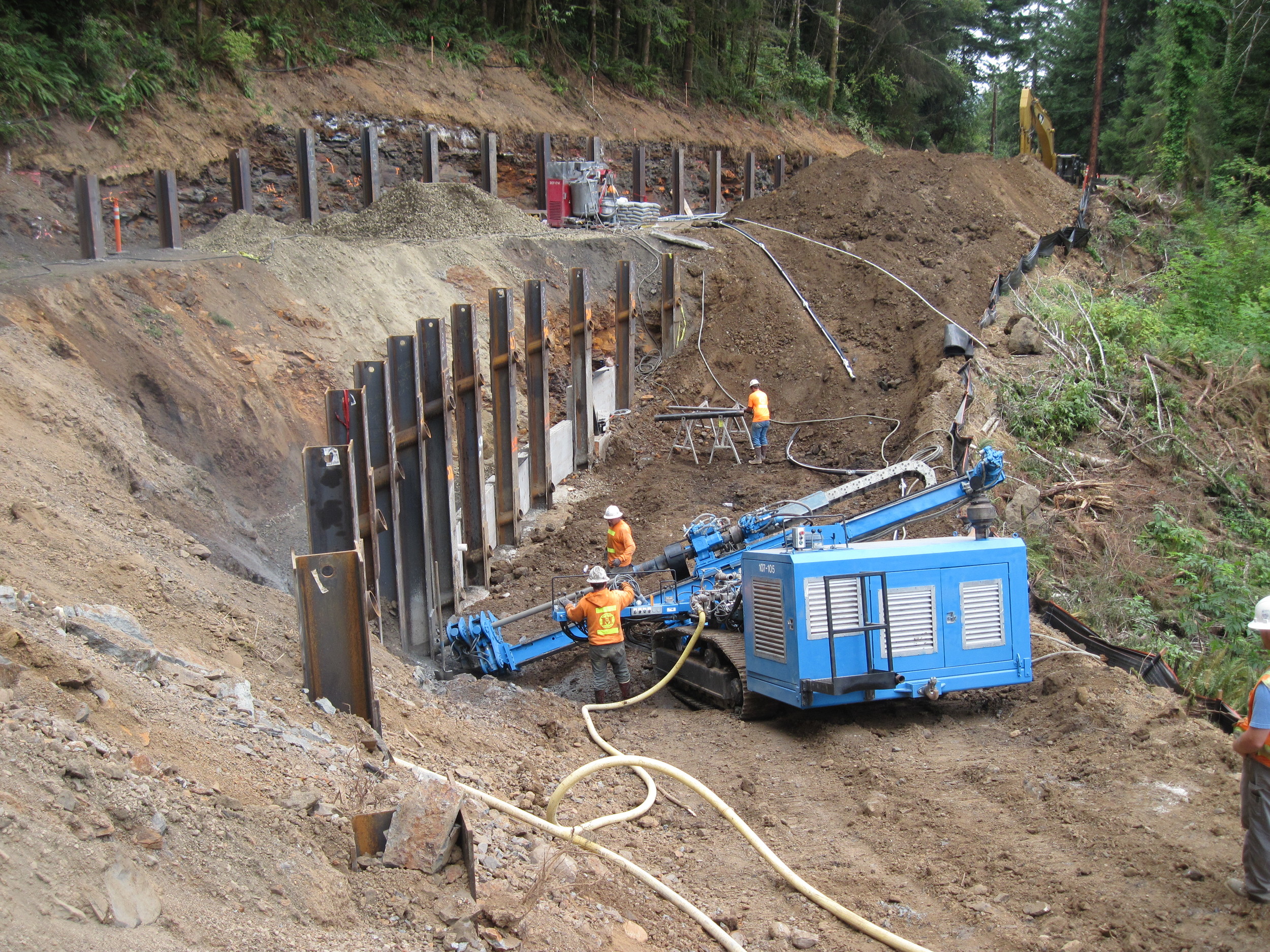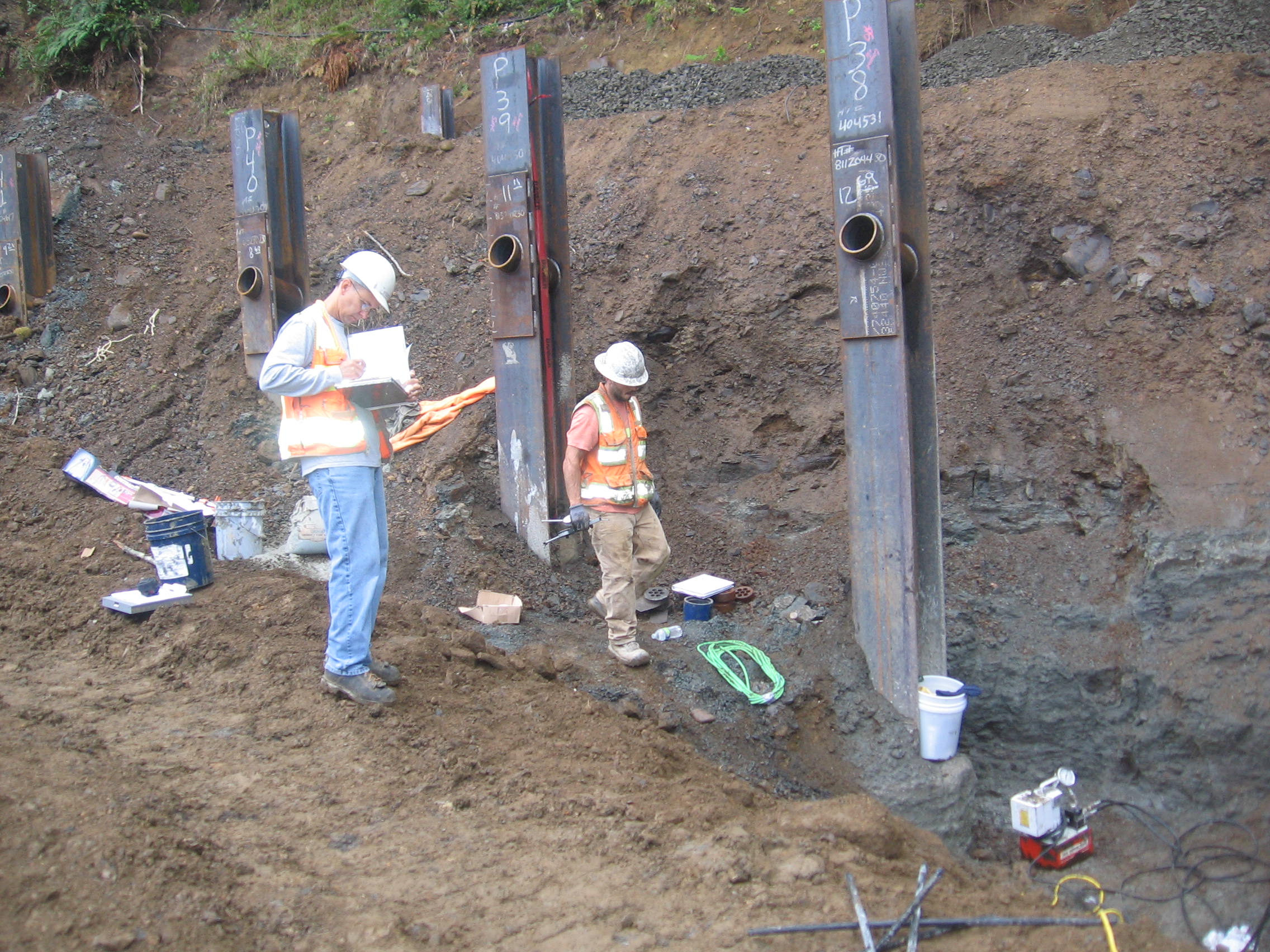 DESCRIPTION: A slide occurred at ±MP 0.3 on Old River Road in Siletz, Oregon, after heavy rainfall in mid-January, 2012. The slide damaged a ±500-foot long section of the road embankment, resulting in the closure of the road. Shortly after the slide, Foundation Engineering was retained as part of a design team to complete a preliminary investigation of the slide and provide an evaluation of repair options.
SERVICE: Project challenges included a large, steeply-dipping landslide surface, steep cut slopes on the uphill side of the road, right-of-way constraints, and a river below. The road repair was successfully completed using a combination of modest road realignment and construction of soldier pile retaining walls on the uphill and downhill sides of the road. Drilled-and-grouted soldier piles and concrete panels were used. Drilled-and-grouted anchors were used to tie-back the taller wall sections.
In addition to design services, Foundation Engineering provided site visits and consultation during site grading, installation of the soldier piles and tie-back anchors, and construction of the retaining walls.