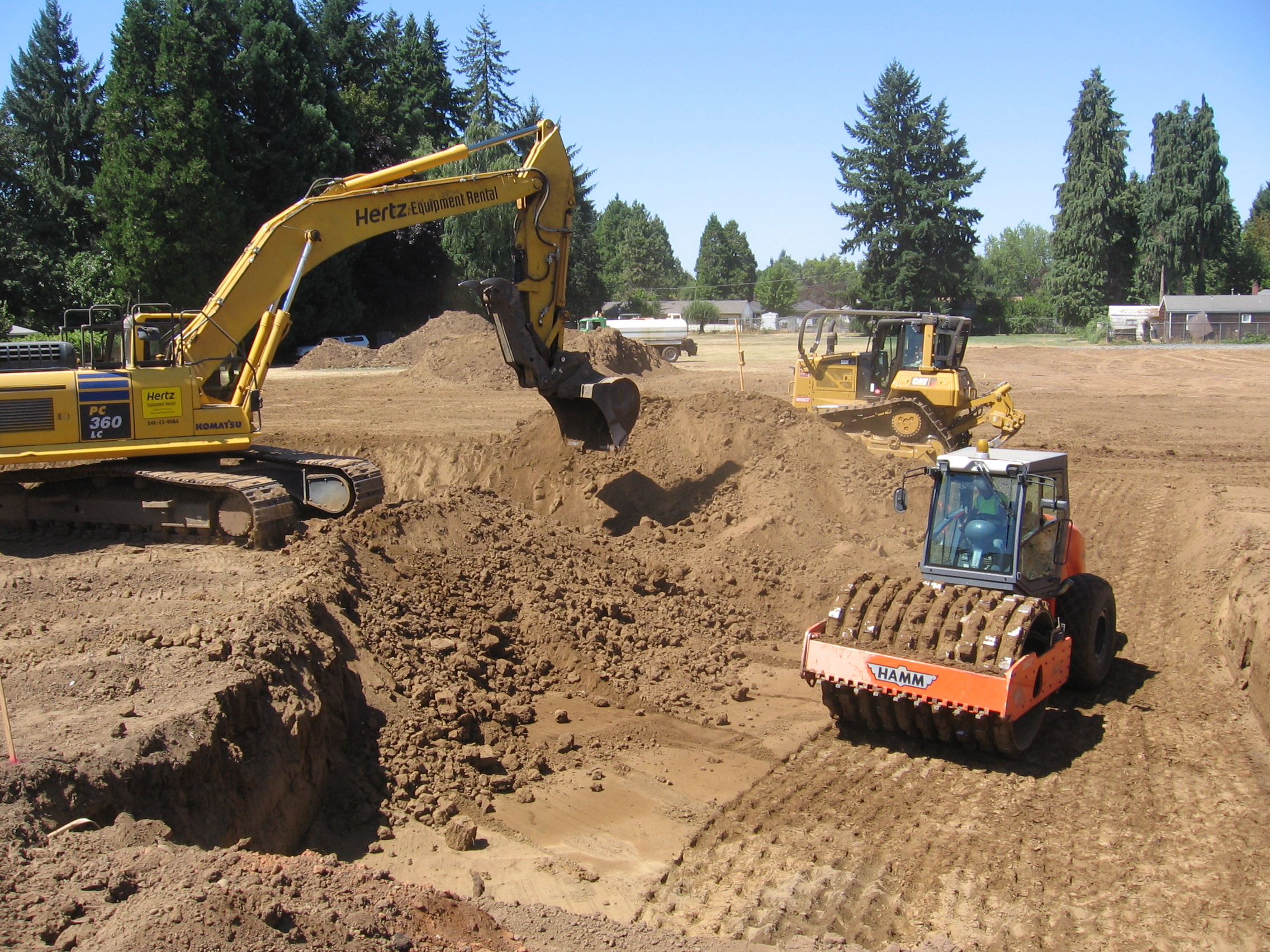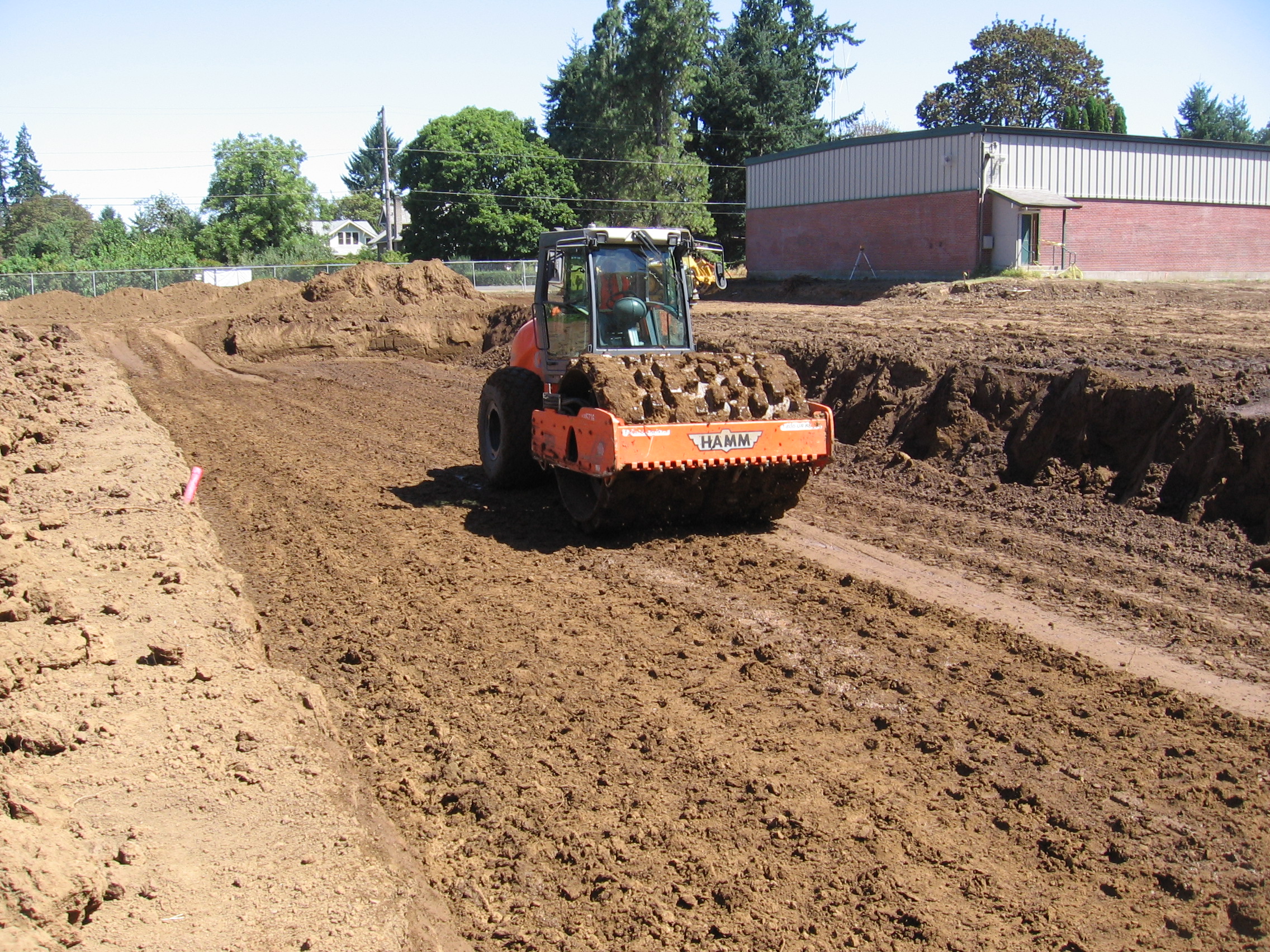 DESCRIPTION: Lane County School District 4J plans to replace River Road/El Camino del Rio Elementary School located on W. Hilliard Lane in Eugene, Oregon.
The replacement facility will include a new, two-story classroom building and separate gym/cafeteria structure with an estimated footprint of ±45,000 SF. The new school structure will be constructed in two phases. Construction of the first phase will occur in the play field west of the existing building. The existing school will be demolished and the new school completed during Phase 2. Construction began in the summer of 2015 and the school is to open in early 2017.
SERVICE: Foundation Engineering completed a geotechnical investigation and seismic hazard study for the new school. Our scope of work included exploratory drilling, laboratory testing, engineering analyses, and development of recommendations for site preparation and foundation design and construction, and pavements.
The investigation concluded the presence of soft silt and loose sand required mitigation. Recommendations for excavation and recompaction of the on-site soils were provided to improve overall foundation performance. Foundation Engineering provided construction-support services during the mitigation work.